Save More than 37% Buying Smart Prop Trader Funding Challenge using these Discount Codes –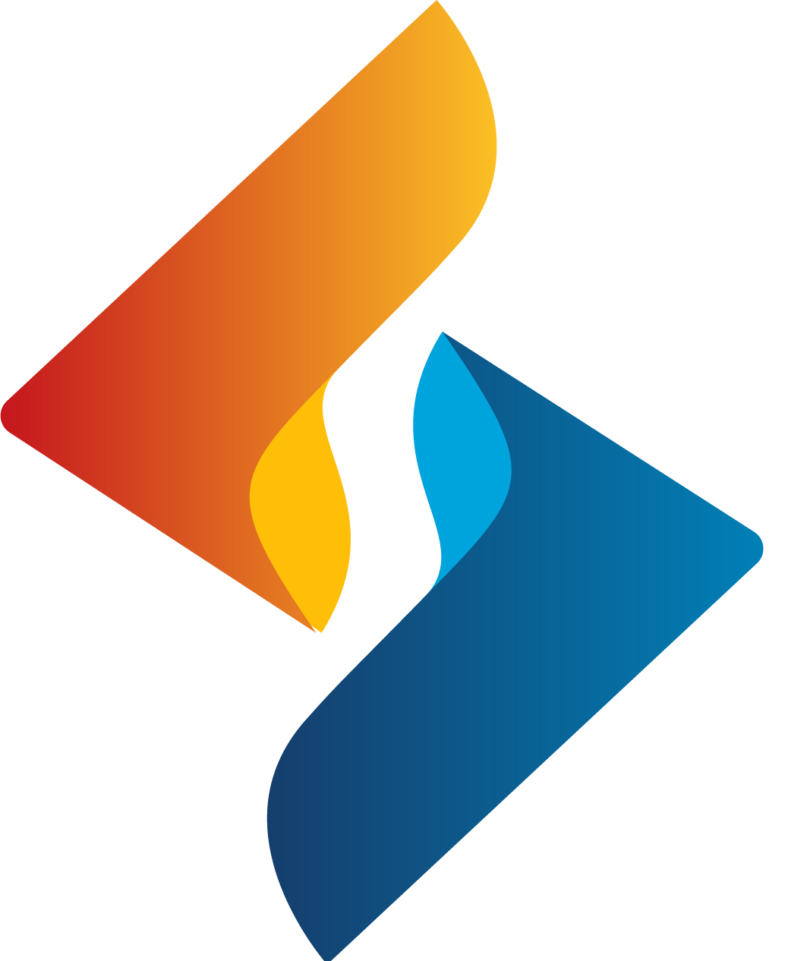 $10k Challenge for Just $67
Deal
Expired Smart Prop Trader Coupons
These coupons are now expired and will not be applicable. Please try the coupons above.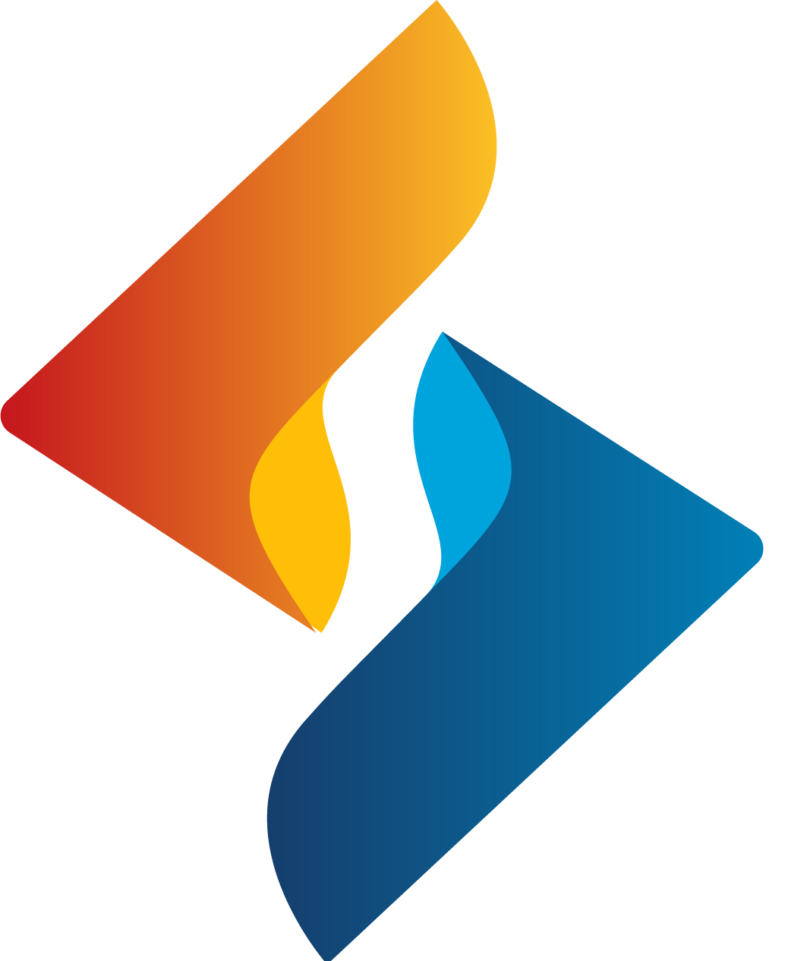 15% OFF
Expired on: 09/15/2023
Smart Prop Trader Prices
How To Apply Smart Prop Trader Discount Code
To Apply the Discount Code you must follow the steps below –
Visit the Smart Prop Trader Website
You'll land on the Login page of SPT (Smart Prop Trader). If you already have an account, then enter the email and password and log in. If this is your first time visiting and you have no account with Smart Prop Trader, then Click on "Sign-up" and make a new account.



After Logging in you will be redirected to your Trader's Dashboard or Client Area where you can either "Try for Free" or "Start Challenge". In our case, we have to "Start Challenge".


After this, you will be on the Purchase Challenge page where you'll be asked to choose the Challenge type, fill in Billing Info, and agree to the Terms and Conditions.
In the last section of this page, you'll find the "Discount Code" field where you can enter any valid Discount Code from above and click the "Verify" button, and voila your discount will be activated.
Payment Methods Available for Purchase
Smart Prop Trader accepts the following modes of payment –
Credit Card
Debit card
Cryptocurrency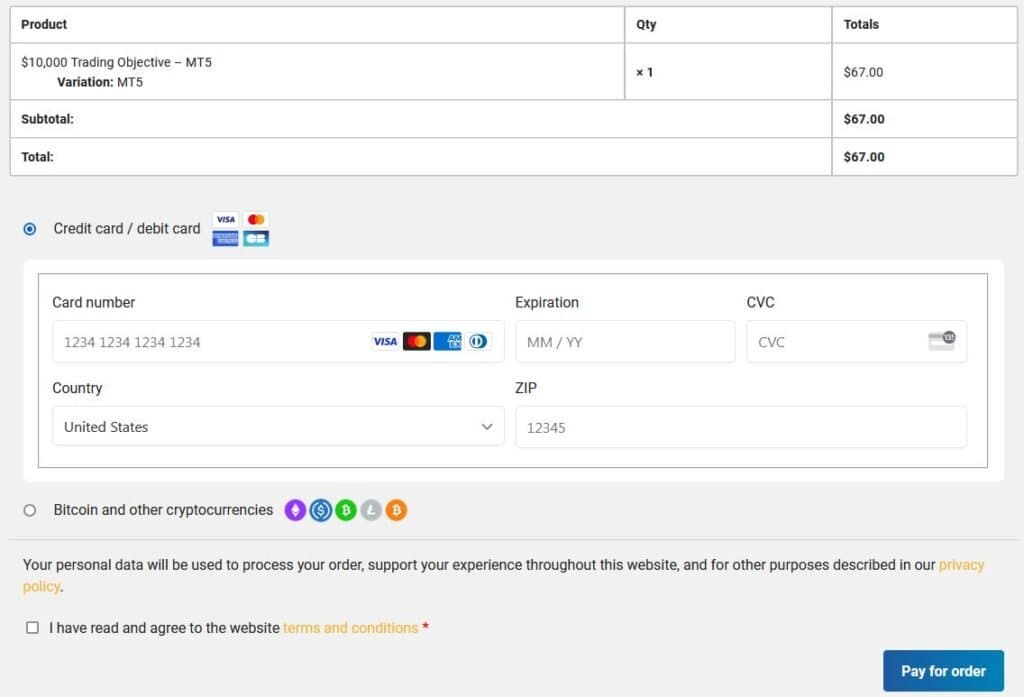 How to Buy a Smart Prop Trader Challenge?
Buying a Smart Prop Trader Challenge is very easy and can be accomplished in a few simple steps –
Visit the Smart Prop Trader Website.
You'll be asked to log in if you already have an account. If you do not have an account, then click on sign-up and create a new account.
After you log in, you'll be brought to the Client Area where you can click on the "Start Challenge" button which will take you to the Purchase Challenge page.
On the Purchase Challenge page, there are mainly 4 sections – Choosing the Challenge Type, Billing Info, Terms and Conditions + Cancellation and Refund Policy, and Discount Code. You should select the Challenge type, size, and platform as per your need in the first section. In the Billing Info section, you must fill your personal information for billing purposes then accept the Terms and Conditions, and Cancellation and Refund Policy. Lastly, you should choose the Discount Code from the above codes and click "Verify" to avail of the discount code as per your need.


After filling in the above 4 sections on the Purchase Challenge page. Click the "Confirm & Proceed to payment" button.
You'll land on the Order Confirmation page which consists of a BIG WHITE "Pay for Order" button. And no I am not joking it literally is a BIG WHITE "Pay for Order" button. Check the image below –


Click on the "Pay for Order" button and proceed with payment with the payment that best suits you. And voila, you successfully bought the Smart Prop Trader Funding Challenge. Your account credentials will be delivered to your registered email address within a few minutes.

About Smart Prop Trader
Smart Prop Trader was launched on 19th September 2022 by Ryan Lepper who also is the current Chief Operating Officer (COO) of SPT. Ryan was joined by Blake Olson in December 2022 who took the position of CEO. Blake who was already in the prop firm industry as the founder of The Funded Trader accelerated the growth of Smart Prop Trader which now is a prominent prop firm in the industry.
There are three notable things about Smart Prop Trader's challenges that make it unique to other firms – a 7% profit target, a 4% daily drawdown, and their challenge prices.
Another thing I like about Blake is his "Prop Scam Relief Program" initiative which is joined by HunterFx of Maven Trading, MattL of Lark Funding, and many other prop firm owners. Under this initiative, a challenge account is given for free to those traders who got scammed by a fake prop firm. Proper evidence must be given by the trader to avail of this.
Where do we get the SPT codes?
We constantly look for discount codes for Smart Prop Trader and many other prop firms. We usually have 4 major sources where we get our codes but are not limited to –

Social Media of The Prop Firms – Our team is very active on Twitter, Instagram, and Discord of most of the prop firms including Smart Prop Trader, and are constantly looking for good discount codes for our users. Most of the prop firms share big discount codes on their social media to attract an audience and build a follower base.
Firm's Website – Many prop firms usually share discount codes on their website to attract new and organic users to buy the Challenge as soon as possible. Prop Trader Hub constantly has an eye on all the prominent prop firm websites so you do not miss any Discount codes.
Online Advertisement run by the firm – Prop firms run online ads to attract new users as well as re-target old users. To get max out of their advertising campaign they offer heavy discounts to convert as soon and effectively as possible. We, Prop Trader Hub, are very deep into the industry and are constantly bombarded with advertisements and publish all discount codes here on this page so that you do not miss any great deal.
Newsletter or email marketing subscription of the firm – Prop Trader Hub team members have accounts on all prominent prop firms and have subscribed to their newsletter from where we get almost all Discount codes and news regarding the firm and bring it to you as soon as possible.
Why code hasn't worked
If a Discount code is not working for you then we recommend you recheck the spelling of the code and if the problem still persists then we recommend you use another code. If the Discount code is not working, then there might be one of the following problems –
The Discount code you're using is expired and can not be used now. Here on Prop Trader Hub, we create our discount code specifying the expiry date. Though still due to some error, the code can take a few extra hours to be marked as expired because of the inconsistency of the time zone. Another reason the Discount can not be marked as expired is that the company has not specified the expiry date and time of the Discount code thus we manually have to check the code. In such a situation we highly recommend you to CONTACT US or comment below the post. We regularly check our emails and the code will be updated as soon as possible.
Another reason the Discount code is not working is that the Discount code is ONE TIME USE or LIMITED TIME USE only. We usually specify the number of times a user can use a code in his/her account. Sometimes the firm does not mention it thus we have to check it or enquire about it manually.
Firms often release Discount codes that are only applicable to certain Challenge types. We clearly mention these stats in the Discount code description.
If you encounter any of these problems with the Discount code we recommend you to try a different code.
Smart Prop Trader FAQ
What is the maximum funding allowed by Smart Prop Trader?
The maximum funding allowed by Smart Prop Trader is a $200k account.
What is in Smart Prop Trader Free Trial?
The Smart Prop Trader's Free Trail account is a one-time use account available to all members. The validity of the account is for 14 days since you start it. It provides basic account features that are necessary to master your trading strategy. SPT provides you with credentials for an MT5 account which are valid for 14 days only.
What Documents do I need to trade with Smart Prop Trader?
Before issuing any Funded Accounts or any type of payout to the client related to successfully completing one of our programs, The Funded Trader requires that you verify your ID and pass our KYC/AML screening.
Is there an age requirement to get Funded?
Yes, the minimum age to participate in all programs is 18 years of age or older
Smart Prop Trader Discount Terms –
Smart Prop Trader Coupon
Smart Prop Trader Coupon Code
Smart Prop Trader Discount
Smart Prop Trader Discount Code
Smart Prop Trader Promo
Smart Prop Trader Promo Code
Smart Prop Trader Referral
Smart Prop Trader Referral Code
SPT Coupon
SPT Coupon Code
SPT Discount
SPT Discount Code
SPT Promo
SPT Promo Code
SPT Referral
SPT Referral Code
Smart Prop Trader Contact and Socials
Smart Prop Trader chat is amazingly fast. I have contacted them via the Customer Support section of their Client Area. I filled out the form and got a reply just after 5 minutes. This is very impressive for email support. However, one demerit I see is the lack of Live Chat on the website. Even the further replies were under 5 minutes and the questions were answered to the point. I have also tried their discord support as well and it went smoothly as well.
You can also contact them –
Discord Group – https://discord.gg/spt
Twitter – https://twitter.com/SmartPropTrader
Final Verdict with Biggest Discount
Smart Prop Trader has skyrocketed in the prop firm space because of their 7% profit target and the price they are offering the challenges.
SPT uses Eightcap as its broker so the commission and fees will be of industry standards. You can also check and verify payouts on the Smart Prop Trader Discord group.
Ready to elevate your prop firm trading experience? Don't miss out on the biggest Smart Prop Trader offer –
$10k Challenge for Just $67
Deal
Hurry up! The offer is only valid for a few hours. Don't miss the chance to start the journey of being a successful trader with the cheapest price available in the market.
In fact, many of the satisfied customers of SPT have shared their reviews with positive experiences on Trustpilot.
You can also check Discounts for The Funded Trader